TaHoma RTS Smartphone and Tablet Interface
1 Available Colour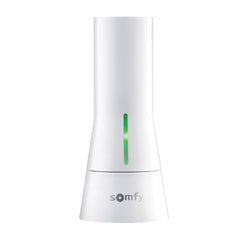 Colouring of fabrics might differ slightly from shown on screen.
SPECIFICATIONS
Model:  TaHoma RTS Smartphone and Tablet Interface
Ref:  1811731
TaHoma® is a WiFi to RTS gateway that can control up to 40 RTS channels. Create scenes and schedules using an app while home or away, or integrate with third-party systems. TaHoma works with Google Assistant and Amazon Alexa, allowing for natural voice commands to control shades.